Most smallholder women farmers are unable to assess the quality of their coffee. The RCI is working to change that one cooperative at a time, and we need your support!
Since 2013, the Relationship Coffee Institute has implemented cupping trainings with women farmers in Rwanda who had previously never tasted their coffee. Equipped with simple tools like cast-iron kettles and mortar and pestle, these women have been able to evaluate their coffee on their farms for the first time without having it sent to a quality lab for feedback.
The RCI operates the largest gender-based coffee training program in the world, having enrolled over 18,000 women farmers. Many of these trainees are ready to take the next step and evaluate their coffee in professional cupping labs where they can accurately assess coffee quality. Through the support from Bloomberg Philanthropies, cupping tables and hand grinders have been delivered to cupping labs. RCI has recently secured a generous donation from Behmor for 30 home roasters that will greatly improve the roasting capacity of 27 labs and enable the training of thousands more through demonstrations. Sustainable Harvest Inc is donating Tastify licenses to each cooperative which will help novice cuppers learn the methods of the Q grading cupping system.
However, we need your support to fully equip these labs for accurate quality control, and expand our reach to create cupping labs in Colombia and Nicaragua where women farmers are also in need.
You can improve the livelihoods of smallholder women farmers by purchasing cupping lab supplies (see the table on this page) for a women's cooperative. In addition, you have the option to brand certain equipment with your logo to demonstrate your direct impact to your customers.
Donate today to the Relationship Coffee Institute who will purchase supplies for a coffee cooperative in need! We'll follow up with you to determine how you'd like your donation spent and branded, if applicable.
Your donation will support better coffee quality around the globe, but most importantly it will unlock the cupping skills of smallholder women farmers, helping them grow as businesswomen and coffee professionals.
Thank you for your support!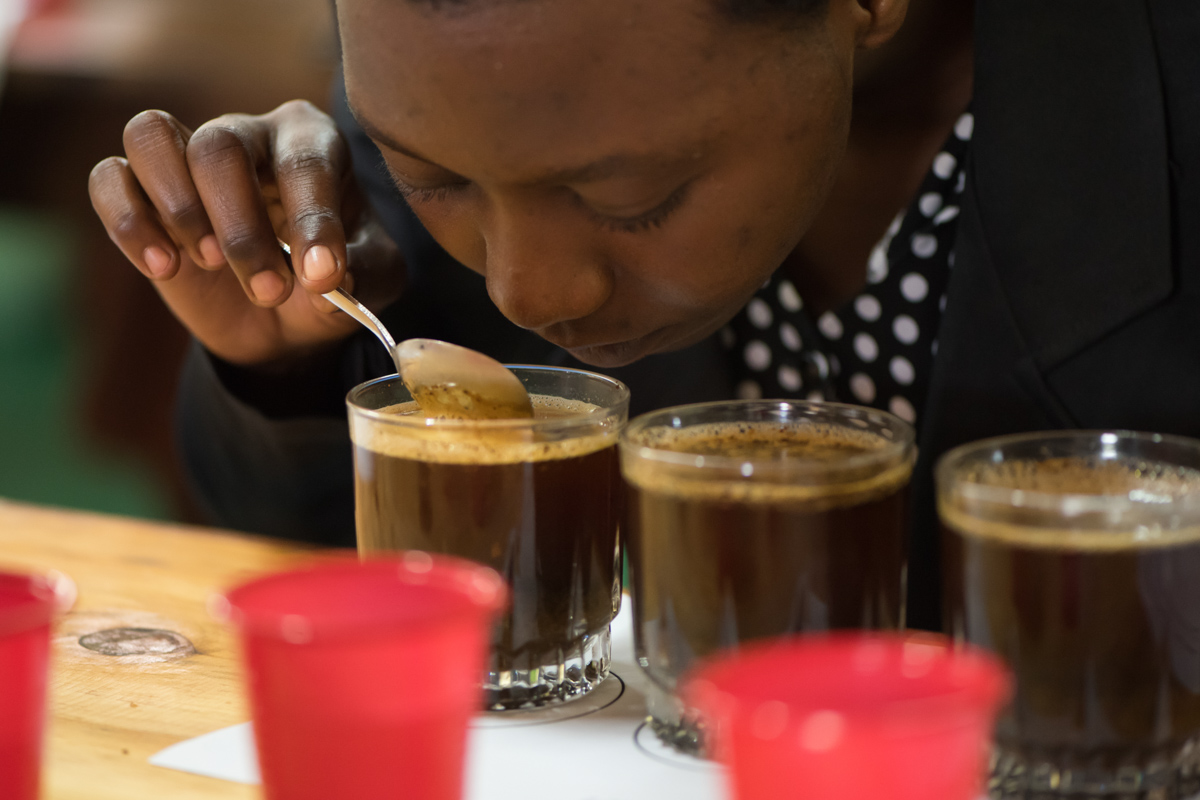 Donate Today
---
Once we recieve your donation, we'll follow up with you via your paypal email to determine how you'd like your donation spent and branded, if applicable.
Price of lab supplies, to help you determine a suitable donation amount:
Cupping lab item
Quantity
per lab
Cost
Branded cups
25
$8 each; $200 per lab
Aprons
30
$12 each; $360 per lab
Scale
1
$25 per lab
Grinder
1
$1000 per lab
Moisture meter
1
$400 per lab
TDS water meter
1
$35 per lab